Whether individual parts, small or large series - we deliver quality which always fits your requirements. As a company with many years of experience, we offer excellent quality, fair prices and reliable delivery dates.
From the bar or panel to the perfect finished part. Our portfolio includes the entire busbar production and sheet metal processing. This includes cutting, punching, milling, laser cutting, bending, grinding, threading, press-fit parts, electroplating and insulation. With our state-of-the-art CNC machines we produce your products according to your individual specifications. Additionally, we offer individual solutions in the fields of plant engineering and sheet metal processing as well as the supply of copper and aluminium flat materials. As a company with many years of experience, we offer you not only outstanding quality and fair prices, but also a high delivery reliability. Click on one of the services below to find out more.
Busbar and sheet metal processing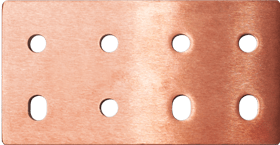 Together with the company Boschert we have created the CU-Profi-Stanzzentrum. It enables the perfect implementation from single parts to mass production. With the punch all required hole patterns including edge processing can be realized.
15x3mm up to 200x10mm up to 31,7mm, special sizes on request
Enveloping range up to 31,7mm.
We process sheet metal on our Kunz/Boschert 30 ton CNC controlled punching machine.
3000x1250x0,8mm to 3000x1250x10mm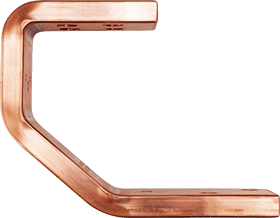 On our Stierli horizontal bender we bend copper up to 200x30mm. Thanks to state-of-the-art measuring technology in the bending prism, the angles are bent to an accuracy of one tenth of a degree.
A 25-ton press brake is also available for fast processing of smaller parts.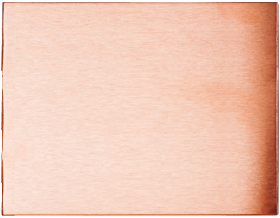 Thanks to state-of-the-art grinding technology, we can grind and roughen the entire surface of busbars to significantly improve electrical contact and anti-twist protection.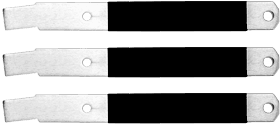 With the help of appropriate furnaces and warm air devices, we provide the conductor rails with the required insulation (heat-shrink tubing).

We also take care of your electroplating. Tinning, silver plating, nickel plating. Here we only work with selected, renowned companies.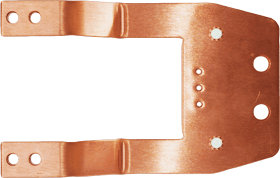 Milling work, such as contours, thread cutting and drilling, is carried out precisely for you on our modern SAEILO machining centre.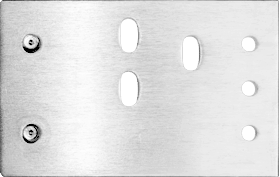 Our Haeger automatic press-in machine is designed for the setting of single nuts and threaded bolts as well as for the series with automatic feeding.
Nuts from M3 to M12, bolts from M3x5 to M10x50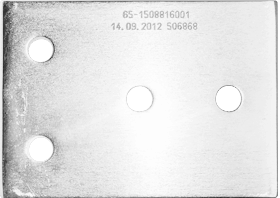 We will be happy to mark your components with the required information.